The Importance of Art in Early Childhood Learning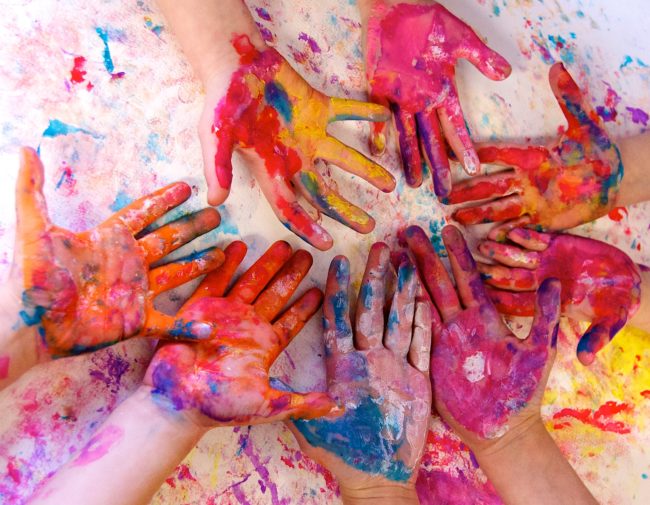 The importance of art in early childhood learning is essential for all over child development. In our curriculum we include activities that encourage children to create their own style art and enjoy what the other children are doing also. We feel this helps children to blossom as their social, and motor abilities grow, We also like the difference in art cultures as this captivates children.
I love watching children get excited when materials are displayed and see their little creative minds thinking what they are going to do. Whether they decide to do drawings, painting or a collage these decisions all help towards them making their own choices and will help with their independence later on.
We believe that creating art can give children a huge confidence boost  as they see the results they have produced. As the children all work on their masterpieces they can express their thoughts and chat to their friends about what they are creating. Art activities in groups also helps with their social skills by sharing and learning to wait for materials and in some cases build friendships as they work together.
As art helps children to develop teachers and classroom assistants must value the meaning of art in a curriculum and how to use it in activities. Any program needs to engage the children and make their creative experiences enjoyable.
This can be a tough call so as a guide it is important to include:
Introducing children to various art reproductions from oils to pastels

Take them on an outing to a local gallery

Provide a variety of arty materials

Always hang up their work in class

Involve Mums and Dads in continuing their art at home
The importance of art in early childhood learning is essential for lots of reasons as well as the fact children love it.
If you have any questions regarding this article or have an interest in our Hope Island Sanctuary then please don't hesitate in contacting our highly experienced yet friendly team.
Image resource: