How Nature Benefits Children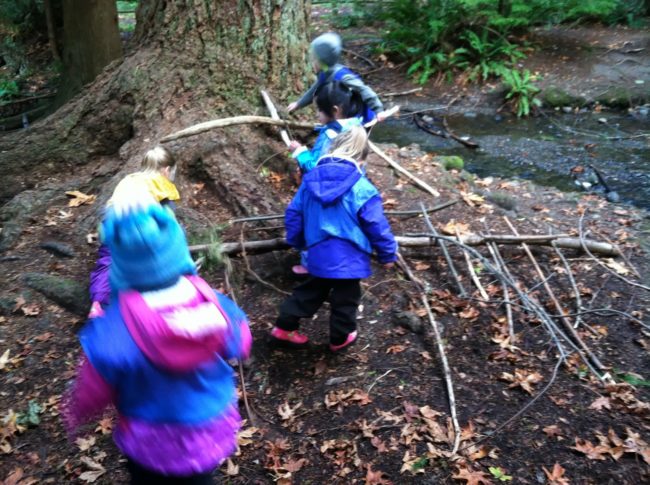 As well as classroom time, how nature benefits children is just as important. In our experience and proven studies outside play in natural environments contributes a lot towards a child's development. It not only helps them to learn about nature it influences social skills alongside cooperation as connecting with living things outside and learning about life cycles engages their little minds. This is especially important where a child may have behavioural issues, as nature can enhance a more peaceful atmosphere and encourage less conflict.
Playing with natural toys like sticks, mud, and stones can be just as much fun as more traditional toys. I remember playing for hours in our family garden with an old spoon, soil and water. OK I got dirty, but that is what children do. I also read that children who are introduced to natural elements also suffer less colds and become resistant to fever and disease. British actress Joanna Lumley once quoted that she never ever washed lettuce leaves or vegetables and her children grew up with a great immune system.
At Hope Island Sanctuary we encourage children to run around, explore, and play with natural elements. We have the experience to know it improves behaviour and their well being which enables them to engage in all areas of early learning. This also will help them throughout there education and enable them become an important part of their community. Hope Island is very community driven and we introduce all our children to help in community projects. We already see a difference in attitudes of both our teachers and our children as this really is a special and very important early learning sanctuary.
Our children are inspirational little beings and need nature to let their creative minds run away with them. I realise media is now also an important part of growing up but you really can"t beat the outdoors.